Picture laminating / mounting / framing
Only by presenting your work in a perfect way can it make a strong impression.
We have the exprertise in protecting, mounting and framing all kind of pictures. The aim is to preserve your artwork from environmental influences like UV rays, dirt, dust and scratches. It must be fixed on a stable plate and - if desired - beautified with a matching passepartout and tastefully framed. The correct choice of the glass is important. Of course, we have most of the material in stock and can show you noumerous samples.
Picture laminating, mounting and framing
Pictures: photos, inkjet prints, Hahnemühle FineArt and digital prints
Delivery period: about 4 working days for photos, about 10 for all other prints
Order procedure: via our Prociné Designer software, by data carrier or postal service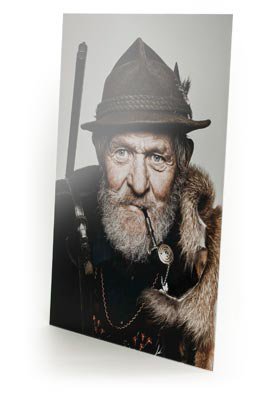 Laminating
Protection against dust, dirt and scratches. Depending on the structure of the lamination film, the depth and expression of the image may be affected. Hence, get in touch with us, we shall advise you readily.
Size:  from 20 x 30 cm up to 110 x 150 cm
Films mainly used: 
Scratch (pearl matt)
matt / satin
supergloss
Prices: from CHF 30.00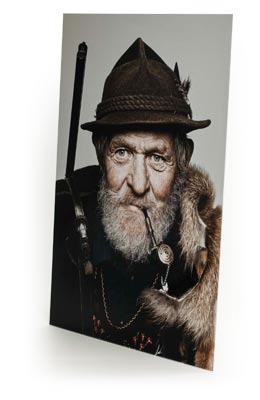 Mounting
With a solid, tailor-made picture support you can enjoy your artwork for many years. It's important to choose the appropriate material, so that your picture will stay perfectly plane even in an environment of changing air humidity and temperature. As hanger system, we use firm aluminium profiles, which make it easy to mount your picture in various modes. Besides that, they provide more stability to your exhibit.
Size:  from 20 x 30 cm up to 120 x 240 cm
Support material:
Posterboard 5 mm
Aluminium plate 1 mm
Plastic / Polystyrol board 1 - 2 mm
Ultra-light foam board 5 - 10 mm
Hard-PVC board
Light-weight Forex Top 5 mm
Dibond 3 mm plate
Prices: from CHF 39.00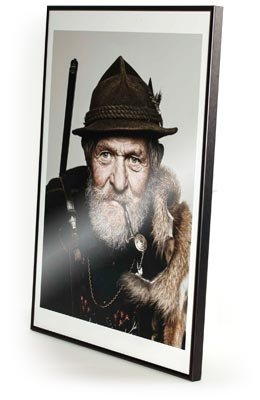 Framing
An elegant passepartout combined with a taylor-made frame in the matching colour and the appropriate anti-reflex glass will turn your picture into a real work of art.
Size: starting from 20 x 30 cm
Passepartouts: standard poster sizes or made to measure. There are noumerous colour shades.
Glasses: traditional or acrylic glass, on request with coating against light reflex and UV-rays
Frames: we deliver them either ready assembled with hangers or pre-cut. You can choose between many coulours, shapes and textures.
The frame product lines mostly used are:
Classic
Star-Line
Atelier
Prices: from CHF 65.00
Beautify your picture, contact us.